Black Eyed Susan Riverboat Expected to Bring Tourism and Business to Snow Hill Town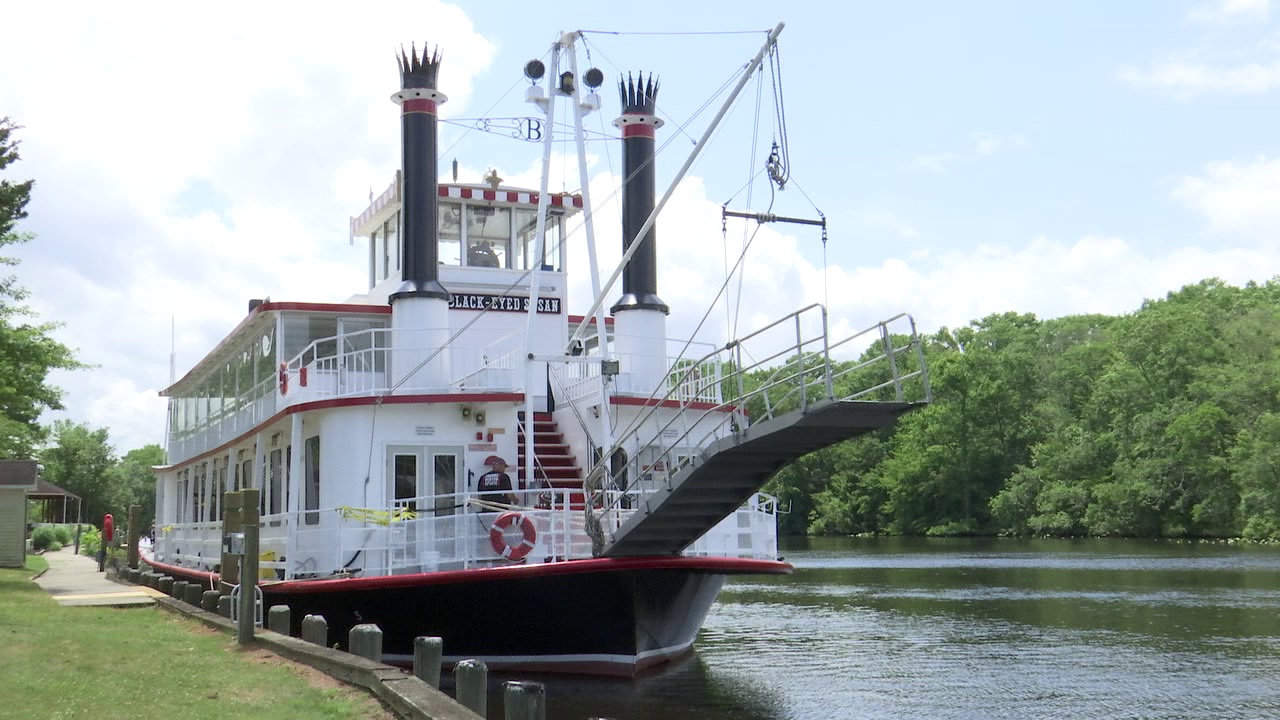 SNOW HILL, Maryland – The city has acquired a major attraction, the famous Black Eyed Susan Riverboat. We are told the boat will organize cruises along the Pocomoke River, hoping to attract more tourism and business to the area. "Our river is our ticket for this, we have to use this river to get back a bit of history," says Lisa Outten-Harrison, Snow Hill Town Council member.
City officials say the boat is arriving just in time for summer. The recent purchase of the Black Eyed Susan Riverboat aims to bring a lot of business and income to the city. "I think we're going to have people from all over who have never been to Snow Hill before and this is going to help our businesses," says Outten-Harrison.
After spending time in Salisbury for upgrades and repairs, the boat is almost ready for a cruise. Soon, people will be able to cruise along the Pocomoke River enjoying food, entertainment, happy hour cruises, and even guest chef nights. "So for us here at Snow Hill to be the hub for this type of entertainment, I think that's wonderful," says Jim Washington, operator and caterer for Black Eyed Susan.
Washington also tells us that the sooner things get ready, the sooner the people behind the project think tourism will increase. "We hope this meets our expectations exactly, and we're so excited to bring people here and ride our gorgeous Black Eyed Susan," said Outten-Harrison.
Washington also adds that the cruises will last about two and a half hours. At present, there is no set date for it to open to the public, but officials say it could be almost four to six weeks before it is fully operational.
If you would like to find out more about what the boat has to offer, or how to start making reservations, simply contact the Town of Snow Hill at 410-632-2080.