Book publishers caught in Biden administration antitrust sights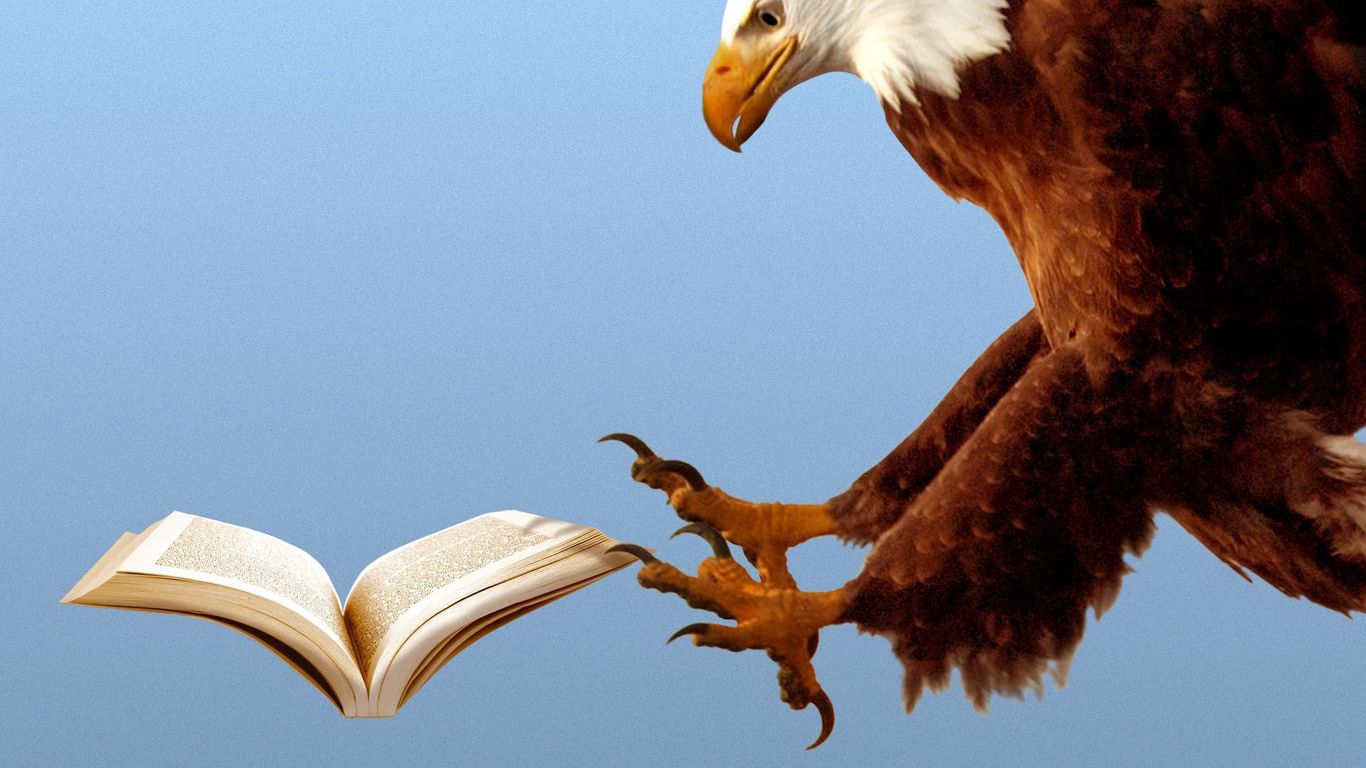 The Justice Department filed a lawsuit Tuesday to prevent Penguin Random House – a subsidiary of German publishing giant Bertelsmann – from acquiring rival publisher Simon & Schuster.
Why is this important: This is not a standard anti-monopoly case. Quite the contrary, in fact: it's an anti-monopsony case, which shows that the DOJ – and the Biden administration more broadly – is ready to push the boundaries of antitrust law enforcement.
The big picture: The two publishers combined would control "more than two-thirds" of the money paid to authors of "expected best-selling books," according to the DOJ. (Penguin Random House disputes this calculation.)
This type of market concentration would make the combined company a monopsony – one in which one buyer is the dominant buyer of a product from many suppliers (in this case, the authors).
At the heart of the government's complaint is what is known as the "hypothetical monopsonist" test – an undisputed element of antitrust law, but also one that has rarely been used in recent legal cases.
Between the lines: The main harm alleged in the complaint is harm to workers – perpetrators who could end up receiving less money if there are fewer bidders for their work.
"It is the Justice Department that says it is ready to take at least a few monopsony cases on the work side," said Rebecca Haw Allensworth of Vanderbilt Law School. "While the laws and case law would support the idea, it is a change from the way things have happened over the past 40 years."
The other side: There would still be four big publishers even after the merger, and Bertelsmann says author advances increased, rather than decreased, as a percentage of revenue after Random House bought Penguin in 2013.
Bertelsmann also promised that Penguin Random House and Simon & Schuster would continue to bid against each other in book auctions – a pledge which the DOJ says "defies economic sense, can be evaded or violated without detection and is inapplicable ".
The bottom line: The DOJ's aggression in this case does not come from new antitrust chief Jonathan Kanter, who has yet to be confirmed; it doesn't come from FTC chief Lina Khan either.
Be smart: The action, on the contrary, reflects the high priorities of the Biden administration and Attorney General Merrick Garland.
Go further: DOJ continues to stop acquisition of Simon & Schuster by Penguin Random House