Christmas and Dragons: Santa Fe Author to Read New Children's Book Saturday | Local News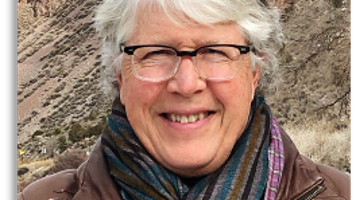 Children and parents can hear Santa Claus reading the new children's book Santa's dragon by Santa Fe bestselling author Douglas Preston and illustrator Raya Golden from 1 p.m. to 3 p.m. Saturday at Beastly Books, owned by local author George RR Martin.
Santa's dragon is the story of a dragon named Pablito who helps save Christmas for the children of Santa Fe.
"He's especially alone at Christmas when everyone comes together to be with his family," Preston said. In the process, Pablito finds his family.
It is Preston's first children's book, known for his thrillers, including the Pendergast series, which he co-wrote with Lincoln Child. He wrote 37 books, 30 of which landed on New York Times bestseller list.
Golden's colorful fantasy-style artwork has been featured in comics and graphic novels, including an adaptation of a 1990s TV pilot script titled Starport.
Preston and Golden, who will both be signing books on Saturday, published Santa's dragon with Sky Railway Publishing Co., owned by Sky Railway, the latest incarnation of the 141-year-old Southern Santa Fe Railroad.
Several prominent Santa Feans – including Preston, Martin, National Dance Institute of New Mexico co-founder Catherine Oppenheimer, artist Gary Oakley, and Violet Crown Cinema owner Bill Banowsky – bought around 20 train cars, which date back to the 1920s, and 18 miles of track between Santa Fe and Lamy in 2020 and worked to revive them.
The Santa Fe Southern, which began operating as a tour train in 1992, ceased to operate in 2012.
A spokeswoman said Sky Railway owners were finalizing details of their plans to launch vacation-themed rides and would make an announcement soon.
Saturday book buyers will be entered to win four tickets for a Christmas ride.
"We decided to do a Christmas train," Preston said. His book plays a role in the experience. "Instead of dismissing The Polar Express, we decided to create an original Christmas story that would take into account the cultural uniqueness of Christmas in Santa Fe. "
Beastly Books, specializing in science fiction and fantasy, can be found at 418 Montezuma Ave. in the Railyard. Santa's dragon will also be sold at nearby Sky Depot, 500 Market St., and online.