From EMS To Limousine Rental, Stewart Stays Online | Monday man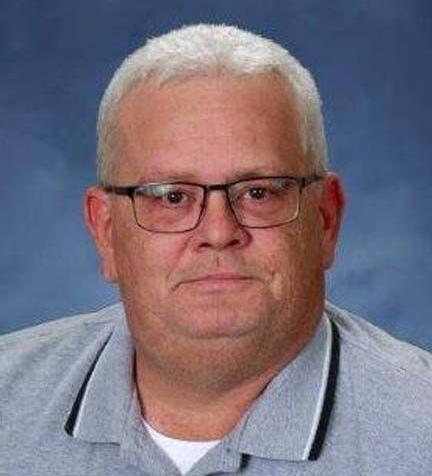 For decades, Elizabethtown's Chuck Stewart has been the voice on the other end of the phone for those facing emergencies. Stewart was a dispatcher for approximately 33 years, including almost 18 years with the Kentucky State Police.
Stewart's work with first responders began when he was a student at East Hardin High School. He said that through a co-op program, he started working with Hardin County Emergency Medical Services. He then became a volunteer firefighter with the Central Hardin Fire Department.
In 1983, Stewart graduated from East Hardin and then received telecommunications training from the Kentucky Department of Criminal Justice Training in 1984 and was EMT certified in 1985.
Prior to starting his role at KSP in 2003, Stewart was seconded to Hardin County Control for 15 years.
"It's a great job," said Stewart. "Every day is different. You never know what kind of call you're going to get."
In his current role, Stewart said he serves as the link between first responders and the public. Specifically, it serves as the link between the KSP and the Kentucky Department of Fish and Wildlife and residents of Hardin, LaRue, Nelson, Bullitt, Breckinridge, Meade, Grayson and Jefferson counties.
Stewart's roles range from answering questions from the public to handling major incidents such as multiple-vehicle crashes, train derailments, plane crashes and crimes such as burglaries, assaults and homicides. He is also responsible for entering stolen items from the National Crime Information Center index, as well as wanted or missing persons.
"The frequency and type of calls are unpredictable," said Stewart. "… There really isn't a typical day; every day is different with its own unique challenges.
Joey Mattingly, Telecommunications Supervisor for KSP, said Stewart was really dedicated to his job and was a fun-loving person as well.
"No matter how difficult the situation we face is
at station 04, Chuck is always there to relax, "Mattingly said.
In addition to his role at KSP, Stewart also worked occasionally with the local company Skaggs Limousine and Transportation for approximately 26 years. In 2016, he began managing limo service for owner NeVelle Skaggs, booking and assigning limo rides.
Through this role as driver, Stewart had the opportunity to interact with several notable figures in the entertainment industry.
A notable encounter came in the 1990s when Stewart led legendary actor Jack Nicholson on a visit to Kentucky for the Kentucky Derby. On the Friday before the derby, Stewart said he drove Nicholson from a small house he was staying at on a horse farm in Versailles to the Valhalla Golf Club in Louisville to play a round of golf with three other people, including the manager of Nicholson.
"What you see on the movie screen is what you get in real life," said Stewart.
In 2017, the City of Elizabethtown and Abound Credit Union started working with Skaggs Limousine
to provide transportation services for artists in their concert series at the State Theater. For this reason, Stewart said he had the opportunity to lead artists such as Wynonna Judd, Diamond Rio, The Nitty Gritty Dirt Band, Sawyer Brown, Travis Tritt, Clint Black, Rodney Atkins, Mark Chesnutt, Joe Diffie , Little Texas, Clay Walker and Darryl Worley.
Stewart's most recent client was classic country star Ronnie Milsap, who performed at the State Theater earlier this month.
In addition to working for renowned artists, Stewart said he also enjoys serving these
in the area on their prom, wedding day or other special occasions.
"You meet different people," he said. "They are always happy and friendly. They can go out and have fun with their family and friends. So you get people at the happy time of life.