HONOR MY MOTHER | Private Ice Cream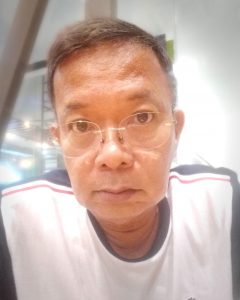 TWENTY-THREE years ago, you emerged from your mother's womb to the music of Nikolai Rimsky-Korsakov's Flight of the Bumblebee. It had been a few hours before that we had started to fill the delivery room with a loop of classic tunes, on a CD player that our good doctor had allowed to be taken inside so that there was a tape. its to accompany your coming.
I remember very well the second I saw you for the first time, supported by the good doctor. You first appeared purple in color as Barney the heinous dinosaur. Then, after a few moments, I heaved a sigh of relief as your skin returned to normal. Finally, when you gave a first brief cry, I immediately knew that everything was going very well. I had followed the nurse to the next room, where she bathed you and weighed you. I saw you and looking around the room alert with hands clasped and fingers intertwined. I too remember our first conversation, with you gurgling behind a baby smile and me chatting hello and welcome.
All this twenty-three years ago, today.
So how did it go, really? From countless Filipino folk comics to books about dinosaurs and nature and then to fantasy-themed paperbacks that initially inspired you because your class met a real author face to face in the land of OZ ? Then, through it all, we make up bedtime stories on the fly (like I did with your older brother a long time ago), as we got ready for bed.
It felt like it wasn't too long either, when you started writing your own fantasy book in fourth grade and finished it before high school (which you sadly dropped out later because you just didn't want it published). Then, as your high school paraded with all of its teenage fantasies, we were so happy that you had built up some precious friendships along the way. The same goes with college too. Who can forget this time in freshman year in college, you told your mom it was satisfying and a real treat to be on the dean's list, and then you went on and stayed there until you graduated?
Twenty-three years is all that, and all that, shared with us. Not so long ago your mother and I were talking about why is it that in our dreams already grown children still appear as small children? 23 years old and I still can't figure it out. It doesn't matter.
As we celebrate this day, I realize that I'm also twenty-three years older, but that's okay. I also learned a lot along the way, especially with you, son.