In Their Own Words: A Conversation With Insurance Industry Writers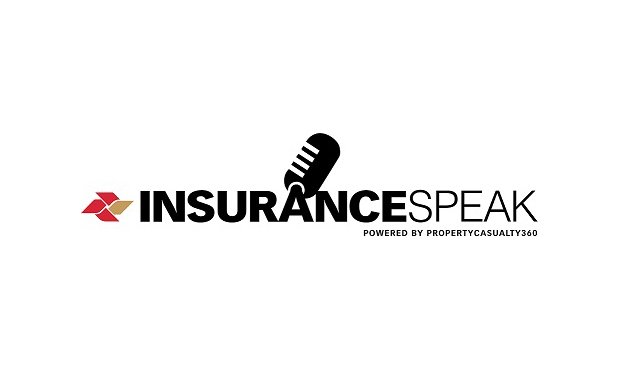 The insurance industry has a wealth of experience and many professionals are very generous in sharing their hard-earned knowledge with their colleagues. Whether through books, articles, podcasts, webcasts, or other vehicles, this collaborative spirit improves the industry for all the consumers it serves.
The final installment of the Insurance Speak podcast features a conversation with several writers who revealed how they developed and published their books and why sharing expertise is so important to this industry. Between them, they are the authors of nearly a dozen books, contribute to multiple propertycasualty360.com media, and speak frequently at industry events.
Chantal Roberts has over 20 years of experience as a claims adjuster with in-depth knowledge of claims handling practices, standards and procedures. She is the author of "The Art of Adjusting: Writing Down the Unwrite Rules of Claims Handling".
Michael Skiba, also known as Dr Fraud, has over 25 years of experience fighting international fraud and has been a professor and researcher for 15 years. He is frequently interviewed on NBC, ABC, Sirius XM and other media. Skiba is the author of "The Psychology of Fraud".
Chris Tidball is an executive claims consultant with SecondLook and his claims career spans 30 years, where he worked as an adjuster, manager, executive and consultant. He wrote five books and a script made for television. Its 20 Essential Rules series includes: "Kicked to the Curb: 20 Essential Rules for Coming Out on Top When Your Life Gets Upside Down", "Re-Ajusted: 20 Essential Rules to Take Your Claims Organization from Ordinary to Extraordinary! And "You got it: 20 essential rules for winning when cancer turns your life upside down. "
Proving that insurance adjustment is indeed an exciting career choice, Tidball has also written two books in his series of adjustor thrillers: "Swoop & Squat" and "Deep State: A Jake McFarland Thriller" as well as a screenplay for the television series, "The Adjuster, which is based on these books.
Rich Wickliffe has worked in the insurance industry leading teams of fraud investigators for over 20 years. He is particularly familiar with the unique trends in fraud, cybercrime and criminality. He is also a recipient of the FBI's Exceptional Service in the Public Interest Award and has written several detective novels:
"Tropical Windfall", "Storm Crashers", "Eye of Poseidon" and "Don't be home for Christmas".
Each author draws their inspiration from different places, but all shared that it came from their experiences in the insurance industry. "I accepted a job as a claims trainee and was duped by a grandmother on my first claim," Skiba explained.
Tidball spent some time working as a fitter in south-central Los Angeles, which provided the backdrop and vision for his series of fitter thrillers. He says his non-fiction series, however, is "designed to hold fitters accountable."
Roberts wanted his book to target home adjusters, as well as those new to claims. "With the brain drain the industry is experiencing, the book is designed to help train new adjusters," she explained.
When it comes to collecting ideas for his books, Wickliffe said he's "never been short of inspiration," especially since living in Florida. He keeps a file with ideas for stories and writes his books with a commercial bent. "I write the screenplay version of a book first, which takes about three months and the books take about a year to write."
To learn more about their writing process, the claims and other aspects of insurance that inspired their books, and what insurance professionals need to keep in mind to operate in today's environment, listen to the podcast above or subscribe to Insurance Speak on Spotify, Apple Music, Google Play or Libsyn.
Related:
Florida's failure to repeal PIP could cost drivers more in the future
Adjustment of COVID-19 claims
Another variant of the coronavirus: radical fraud
In the head of a fraudster