Letter from the Editor – March 2021 – Fifth Third Bank | Pipeline Magazine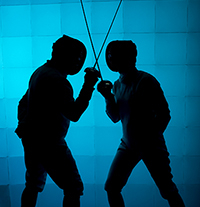 Through: Scott St. John
What a year it has been. To date, there have been nearly 117 million cases of COVID-19 worldwide, and 2.6 million people have tragically died from the disease. Staggering figures. Scary stuff. But, there is a flip side to this piece that doesn't make the headlines. Only two percent of people who contracted COVID-19 died from it. A point that I underlined in my Letter from the editor in March 2020, and surprisingly, little has changed since then, relatively speaking. So far, 56% of people infected with the new coronavirus (SARS-CoV-2) have reportedly made a full recovery. And it is so far.
With the rollout of vaccines around the world, the rate of infections, hospitalizations and deaths appears to be dropping, or so it seems. Now, there are still legitimate reasons to be concerned, and you certainly don't want to play fast and free while the pandemic is still on. Little is yet known about why some people have severe and even fatal symptoms, and why others are barely affected or have no symptoms. Not taking the necessary precautions is simply playing with your life, and possibly the lives of those around you. Due to how new the virus is, we also still don't understand the long-term impact of contracting COVID-19. Syndromes known as "Long-haul" or "long-tail" COVID, are estimated to affect around 10 percent of those infected (over 10 million people). Those who suffer from long-term COVID do not recover and continue to experience a variety of symptoms ranging from mild to severe and in some cases completely debilitating. Not to mention the emergence of new, more contagious strains around the world, which can be more deadly than their predecessor. Vaccine producers, such as Moderna and Pfizer, are striving to modify their vaccines to tackle the dynamic evolving threat. But the point is, there is still a lot we don't know and caution is the best course of action until more is understood and it will just take longer.
But, there is a lot that we do know. We now know what works and what to do. If you wish, you may be eligible to receive a vaccine from Pfizer, Moderna, J&J, or AstraZeneca. Some of them (Pfizer and Moderna) boast over 90 percent effectiveness and are even reported to offer some protection against new strains. While attracting some people, others have concerns about the extremely rapid development, testing and deployment of the vaccine; to conspiracy theories that the governments around the world are trying to modify human DNA. If the vaccine isn't your cup of tea, we know that hygiene, masking, and social distancing also work. I would say that these precautions are as effective, if not more effective, than the vaccine itself. For example, at least in theory, if you self-isolate you would probably also have a greater than 90% chance of not contracting COVID. And, ironically, getting the vaccine doesn't necessarily change any of these precautions, because we still don't know whether vaccinated people can still be carriers and transmit the disease. Again, until we know more, I suggest that caution should prevail whether you choose to get the vaccine or not.
Over the past year, we have all learned a new way of life. Many of us have learned ways to stay productive and safe, along with those around us. Governments, businesses, technology and individuals have come together to fight disease and its impact on our lives. From neighbors helping neighbors, to first responders and healthcare workers caring for the sick, to stimulus packages, funding for vaccine development and businesses leveraging the latest medical and technical innovations to ensure we can always connect, live, work and play. At the very least, we have shown that when the world is in crisis, the world comes together and that is a very good thing.
However, not all experiences have been good. While some companies strive to deliver a superior customer experience and help their customers through this dynamic and difficult time, others have failed completely. For example, many banks and lending institutions have helped their customers during the pandemic by offering deferred payments on mortgages, loans and credit cards in accordance with the CARES Act. However, other institutions such as Fifth Third Bank, offered similar programs, but failed to honor them, charged fees and penalties contrary to the CARES Act, and then called the loans owed on small minority-owned businesses when they tried to resume payments. This deplorable contempt for its clients is frankly appalling, and current and potential investment bank clients should avoid any institution that does not have the right people, technology and culture to properly serve its clients.