Mystery lovers invited to online festival celebrating all things mysterious murders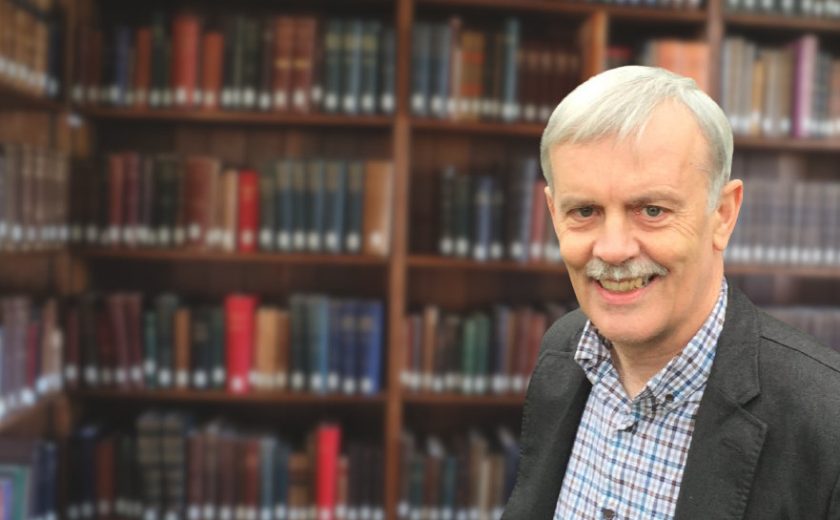 Deeside.com> News
Posted: Thu 30 Sep 2021
Update: Thu 30 September
Fans of mystery novels are invited to an online festival celebrating mystery and murder.
Organizers, including staff at Gladstone Library, in Hawarden, Flintshire, aim to provide clues and confessions of criminal writing, as well as advice on (fictitious) case resolution on October 9-10.
Interviews, interviews and Q&A are designed for both mystery fans and aspiring mystery authors.
This list of UK and North American police writers includes Lynne Truss, best known for her bestselling punctuation book, Eats, Shoots & Leaves.
The fourth in his Constable Twitten series, Psycho by the Sea, was released in June by Raven Books.
Another highlight is singer-songwriter Rupert Holmes, best known for his hit "Escape (The Pina Colada Song"), who has also composed and written detective series and musicals, in addition to novels.
Martin Edwards (pictured above), organizer, speaker, author and publisher of crime fiction and non-fiction books, including the historical detective novel Mortmain Hall and Howdunit, a collection of crime writing wisdom, has said: "One of the great attractions of Alibis in the Archive is that it combines the enthusiasm for today's detective writing with the legacy of detective writing.
"Detective writing has a lasting appeal, and it is vast, touching on film, television and the stage. We have tried to design a program that will suit all tastes if you are interested in crime stories of all kinds. At the end of the day, it's about telling a good story.
Although this event is online, Gladstone staff will host the event, which is usually held at the library.
Mr Edwards said: "The fact that Gladstone is home to the British Crime Writing Archive makes it a special venue for the festival."
Peter Francis, Gladstone Library Director, said: "We are delighted to welcome Alibis again. It promises to bring mystery, thrill, and excitement to audiences, something we've all been sorely missed lately. "
Individual conference tickets are £ 3 and weekend access tickets are £ 15.
You can call the Gladstone Library on 01244 532 350 or visit https://www.gladstoneslibrary.org/events/events-courses-list to order.
The full range is:
Eat, shoot and leave … the crime scene with Lynne Truss
Howdunit with Martin Edwards with David Brawn
Murder on stage with Rupert Holmes and Joseph Goodrich
There Is No Police Like Holmes, Starring Bonnie MacBird In Conversation With David Brawn
The Timeless Appeal of Crime Fiction, A Conversation with Antonia Hodgson, Len Tyler, Michael Jecks and Ruth Dudley Edwards
Traditional detective fiction today – the view of America. A panel with Verena Rose, Shawn Reilly-Simmons, Tonya Spratt-Williams and Art Taylor
Did you spot something? Do you have a story? Send a Facebook message | A direct message on Twitter | Email: [email protected]