Newark Author John Micklos' Books "Open New Worlds for Children" | New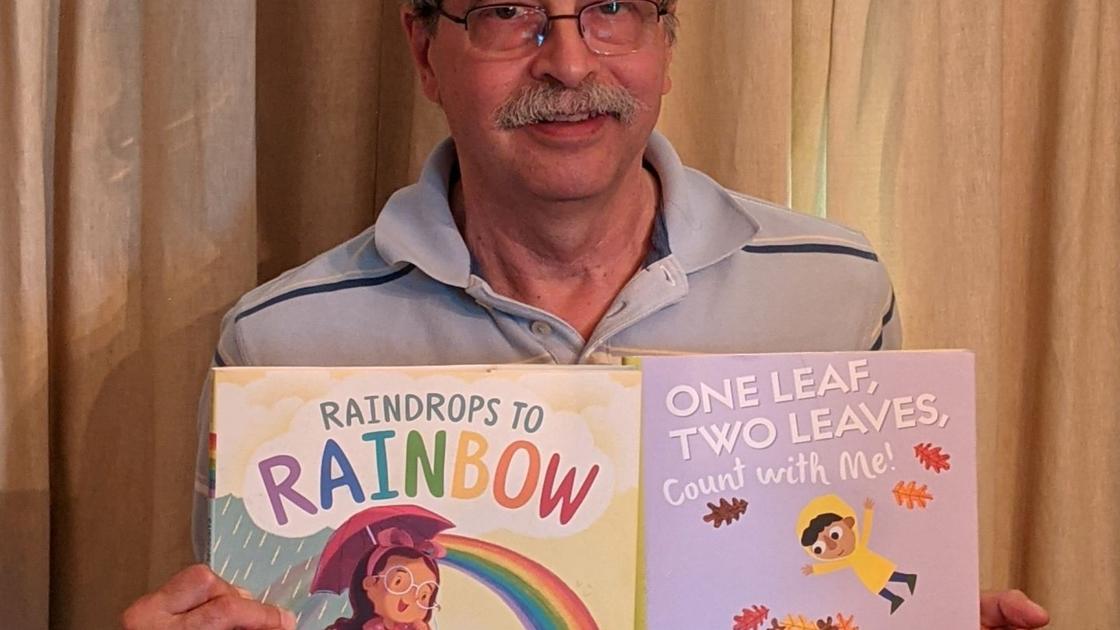 John Micklos Jr. wrote his first book in second grade about a talking pig who built a rocket to the moon. Today, over 50 years later, he writes literature that encourages children to realize their own potential as readers.
"Reading is important in today's world," Micklos said. "It opens up new worlds for children and they can see things that they otherwise couldn't."
The man from Newark's most recent picture book, "Raindrops to Rainbow," was selected by the Delaware Center for the Book for the "Great Reads from Great Places" list for the 2021 National Book Festival. the Library of Congress.
Micklos was inspired to write for children after working for the International Literacy Association in Newark. He edits the association's newsletter, giving him the opportunity to interview many authors of children's books, arousing his interest in writing for young audiences. Micklos said he was inspired to see how inspired educators are by the work of authors like Judith Viorst.
He said that "Raindrops" was inspired by an experience in a writers' workshop in Pennsylvania, like the rhyme "plip plop plip plip plip plip plop, will those raindrops ever stop?" came into his head.
"From there came the idea for a story about a little girl who is depressed because it's a rainy day and wants to play outside," Micklos said. "Her mom helps her find things to do and have fun until the rain stops and they get out, then they enjoy a rainbow together."
The book is meant to teach children that it often takes hardships before the good times return.
His 2017 book, "One Leaf, Two Leaves, Count with Me! Was also inspired by an experience during a writing workshop and was picked up by Dolly Parton's Imagination Library.
"I always like when I can work some type of education, be it math, colors or numbers, in a book while still making it light and fun, often through rhymes," Micklos said.
Micklos' first real children's book, published in 2000, was born out of his own experience as a parent reading poetry to his children.
"I always thought it was important for fathers to read to children, as well as mothers," Micklos said. "I had the idea for a book called 'Daddy Poems', which should be poems about dads and kids that dads could read to and with their kids."
After that, the publisher approached him to write a sequel, leading to a series of children's poetry books. Over the next two decades, Micklos wrote over 50 books, including biographies, nature books, and traditional picture books.
Books are often written from a child's perspective.
His non-fiction work can often tackle serious topics, such as the Spanish flu pandemic of 1918.
"It's good to approach serious subjects, you just need to approach them with sensitivity. And, for me, the key to successful non-fiction for young readers is to somehow distill key information in an engaging way. Micklos said. "You want to present it in a way that is understandable, but also conveys all the information and key facts. "
Micklos often visits schools and encourages students to look for three things: "fun facts, amazing anecdotes and interesting quotes".
Prior to the pandemic, Micklos taught a writing workshop in poetry writing or non-fiction writing at Newark Charter School.
"It's just fun to see the kids engage and get excited and start to see themselves as capable writers," Micklos said.
Micklos said the tools students learn are often useful for schoolwork as well as for creative writing. One particularly memorable workshop took place when a group of college kids in New Jersey used skills learned in Micklos' creative writing class to advocate for the school to get rid of plastic straws in the cafeteria.
Micklos said writing can often play a big role in self-expression for children. A notable example is how a student wrote a poem about separation from her parents. The student then read his poem aloud in the presence of his parents.
"This poem brought this family together for just one night," Micklos said.
Another poem by a kindergarten student on T-ball – "I love T-ball, it's fun, I hit the ball and I run" – is something that Micklos says captures the essence. T-ball and poetry.
"The idea of ​​a poem is to convey, in a very simple and short way, the key concept of something," said Micklos.
Newark Neighbors is a new bi-weekly column that highlights everyday Newarkers with an interesting history. Do you know someone who should be featured? Contact reporter Matt Hooke at [email protected]