Shop Marvel's Must-Haves: "What if …?" »Episode 7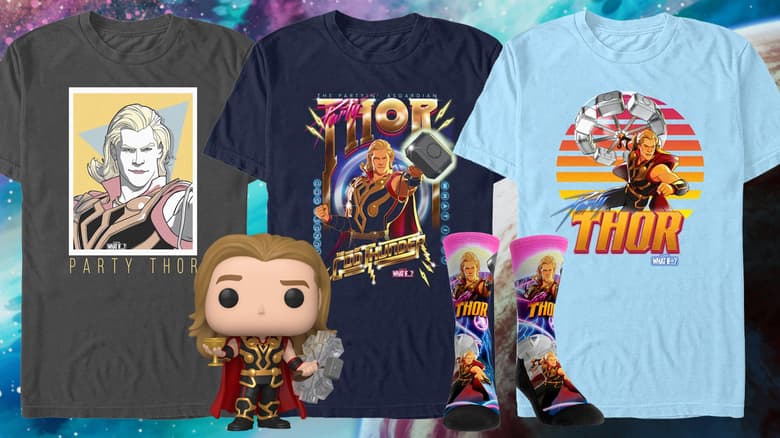 What if … there were more Marvel Must Haves? The latest Marvel Studios show is here, What if…? and it asks you to think about the difficult questions. Alongside The Watcher, the animated series explores a multiverse of endless possibilities and features fan favorite characters where a single choice can branch out, creating alternate worlds to those we know. Each week we'll bring you new clothes, accessories, toys and more based on and inspired by the series, and don't forget to share what you must have on social media with #MarvelMustHaves!
What if … Thor was an only child? Marvel Studios Episode 6 What if…? explores this same question as Thor, who never learned how to be a good hero, throws an uncontrollable intergalactic party on Earth. With Earth unable to handle this type of rage, its most powerful heroes do what needs to be done – call Thor's mother.
And a new take on a character means new Marvel must-haves! Explore all the new products in the gallery below, and don't forget to come back to see more exciting characters from the multiverse!
Want more of The Watcher? Follow what if on Twitter, Facebook and Instagram!
Looking for more Marvel must-haves? Dive into WandaVision, The Falcon and The Winter Soldier, and Loki here!
Stay tuned to Marvel.com for more details and sign up for Disney + and start streaming now! And be sure to follow Disney + on Facebook, Twitter, and Instagram for more.